The article "Analytic philosophy as a historico-philosophical phenomenon" by Lolita Makeeva has been published in Philosophy Journal, Vol. 12, No. 1.
4 April  2019
The article "Instability and Contraction" by chief research fellow of LLFP has been published in Journal of Philosophical Logic (2019. Vol. 48. № 1).
11 March  2019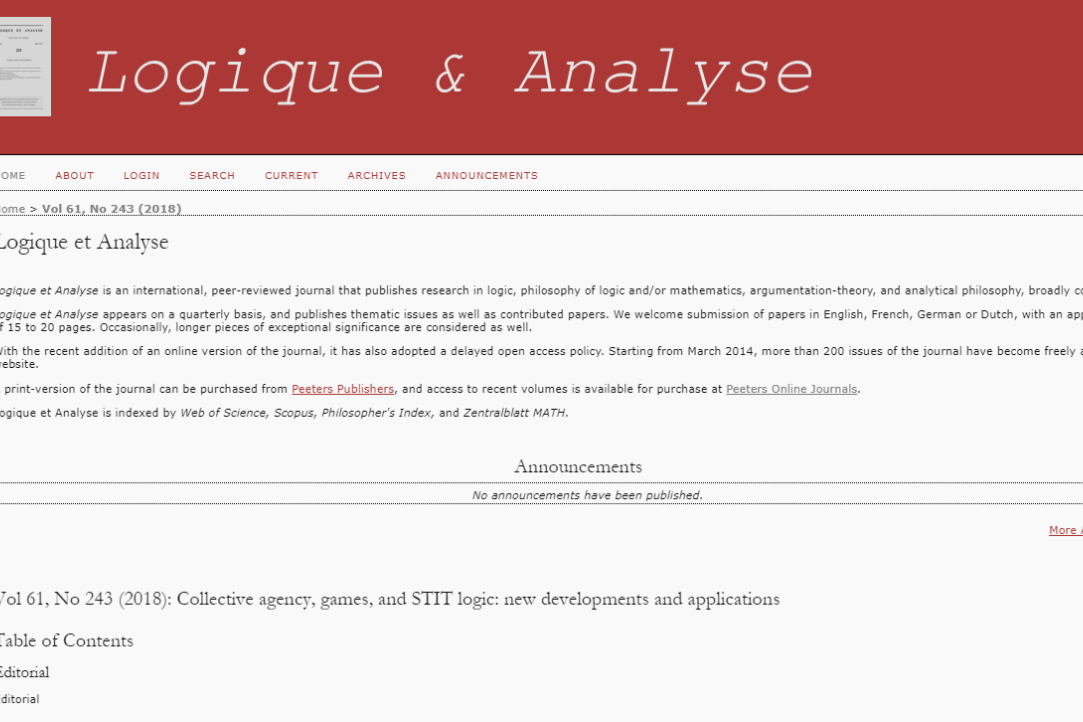 The paper written by the senior research fellow of the International Laboratory for Logic, Linguistics and Formal Philosophy Andrei Rodin "On the Constructive Axiomatic Method" was published in the journal "Logique et Analyse".
1 November  2018